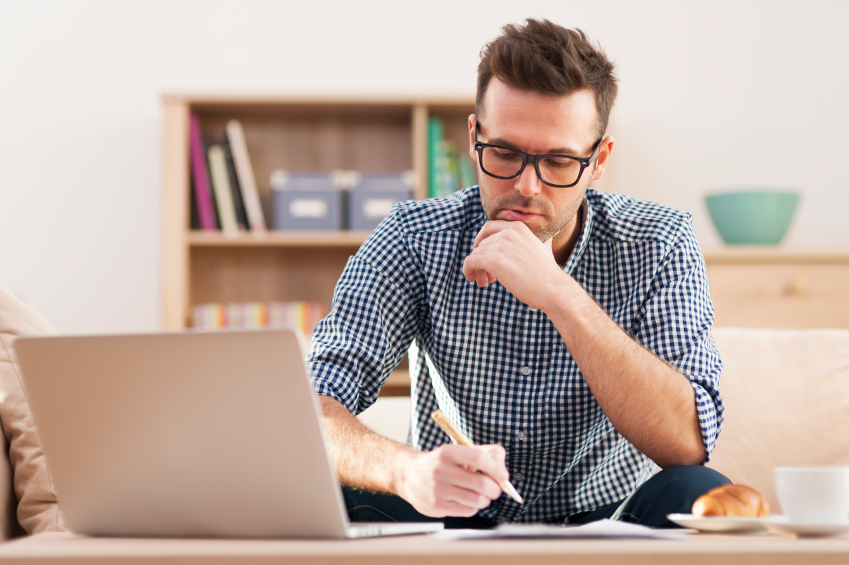 ONLINE COURSES
You may have taken some online courses on popular platforms like Coursera, Udacity or Udemy. I was intrigued by the everyday people who delivered these courses. I loved the fact that today anybody can become an online instructor and share their knowledge with the world. The fact that there are platforms that gives you that opportunity is absolutely incredible and disruptive in how we learn today! You could be a mother giving courses on eating healthy, or a college student teaching how to develop a gaming app. The variation of topics and instructor backgrounds demonstrates the incredible knowledge that can be shared between people that can be more practical and engaging methods of delivery. Of course the quality, experience and style vary but you're able to select the course that suits you at a fraction of the cost of what you would typically pay. Some of the courses I've personally taken online have far exceeded my expectations for the few dollars I paid for them!
BECOMING AN ONLINE INSTRUCTOR
After taking several online courses and loving the experience, I was intrigued by the idea of becoming an online instructor too. What if I created a course on a topic I'm knowledgeable and passionate about and was able to generate some good passive income from it? It seemed like a challenge worth trying with not much to lose! Fast forward a year later and now I'm an online instructor on Udemy, generating passive income and teaching 3 online courses on entrepreneurship to hundreds of students from over 110 countries! This is of course very modest compared to what many other brilliant instructors have accomplished. However, this is not about comparing numbers or dollars but rather sharing with you some incredible unexpected benefits I've gained as an online instructor. Here are my 7 big reasons why you may want to consider becoming an online instructor.
THE 7 REASONS
Financial Reward
Creating passive income is definitely a big motivator towards creating online courses. You can expect to generate anywhere from few dollars to several thousand per month. This depends on numerous variables such as the quality of your content, marketing skills, number of courses among other factors. Both the number of platforms and online students is growing with now over 12 million students on Udemy alone. This helps you make organic sales on the platform without much marketing efforts. On Udemy, you receive a monthly deposit made to your PayPal account of all the sales you have made. It's an incredible feeling when you make your first sale and when you receive the monthly deposit from all your hard work!
Exponential Learning
Creating a high quality course requires researching your topic and finding creative ways to make it standout from other courses. As you engage in researching and developing your course, you suddenly realize that you became an expert on the topic! Well maybe not an expert, but someone equipped with the knowledge and passion to develop a great online course. Creating a course teaches you to think both as a student and a teacher. It challenges you to simplify all the knowledge and experience you have in a simpler form that others can understand. It's a very rewarding experience that pushes you to study the topic you love then present it to others with your own touch and style. I've personally experienced exponential learning and personal development from taking and creating online courses more than any other time in my life, and I'm certain you can as well.
Gain New Skills
In addition to the exponential learning mentioned earlier, you can expect gaining new and useful skills you didn't anticipate for. Some of which will be technical like learning about using cameras, microphones, video & photo-editing software and online marketing. Others will be soft skills like project management, articulating clearly, developing a better sense of your customer needs and many others. Depending on what you do and how much effort you put in, you will find yourself gaining news skills that develop quickly. These skills will help you to create more courses with higher quality and efficiency. What's even more remarkable is that some of these skills are transferable to your job, hobby or can lead in starting a new business. I'm able to do much more in my career because of these skills, often to the surprise of those I work with. Now you know the secret, so go ahead and gain all the skills you can!
Connect with Experts
When you become an online instructor, you're suddenly a part of a massive community of experts and online educators. On Udemy alone, you can interact with a huge network of over 20 thousand passionate experts just like you. You can exchange ideas, ask questions and explore new opportunities. You can definitely expect competition between instructors, but I was amazed by the level of support and collaboration for the better good. For example, there is support in private group for Udemy instructors where you can ask questions and get answers within minutes. You can also see courses offered in collaboration between 2 or 3 instructors to maximize the value of the course for the students as well as the instructors. All of this makes the experience of any new online instructor fun, interactive and encouraging to support each other. There is tremendous benefits in connecting with other instructors who share your passion that you may not be able to find or connect with elsewhere.
Improve Your Sound & Look
Many of us may be not be as aware of how we sound and look to other people. Maybe you speak too fast, too slow or stutter. Perhaps you think you're smiling but you're actually not. However, on the occasion we see ourselves recorded we totally freak out! I was very critical as well of how I looked and sounded on camera. I spoke relatively fast and didn't realize I hardly smiled even though I was happy. Creating online courses is actually a great solution to this challenge because it forces you to record your self repeatedly and improve. What's really helpful is that many other online instructors share that challenge. Many speak with different accents, and volumes and body language movements, so you're not alone. On the Udemy platform, instructors are encouraged to share intro videos for feedback from fellow instructors. Their honest feedback and positive criticism is invaluable in sounding and looking great on camera. Finally, you can impress everyone at your next meeting or presentation with your improved sound and look. It's wonderful to know how you sound and look and much of that improvement I attribute to becoming an online instructor.
Develop Your Personal Brand
Having an online profile and online courses puts you on a whole different level and can help you build a brand and become recognized for what you know. People will start recognizing you as a content creator, an expert or even an influencer in the field you are passionate about. Having presence online can help you unleash your potential to educate and inspire many across the world. It takes time and effort to establish a brand but there is great value in the follower base you create and the business opportunities that come with it. Now, if you already have a personal brand or a followers base like on YouTube, Instagram or Facebook that's even better. You can use your own content to develop an online course that would interest your followers. This will be a step up to your brand as an educator as well an opportunity to generate additional revenue.
Give Back to the Community
The biggest benefit from teaching online I came to realize is giving back to the community. Generating revenue from course sales is motivating, but receiving positive feedback from students who benefited from your course is priceless! Knowing that you have made a difference to a student somewhere in the world is so rewarding to you and is perhaps life changing to them. For example, I've offered free course coupons to key organizations to support the learning of underprivileged students living in poverty, war or under occupation.  I was very moved by the feedback of some of the students who were inspired by my courses or used the tools presented to start a new business. This affirms the power of online education in impacting the lives of students worldwide and at the same time our moral obligation to give back to the global community. By becoming an online instructor you can create both paid and free courses that can generate revenue while giving back to the community.
Emad Saif
Lecturer & Coordinator of Entrepreneurship Education, Qatar University
Emad Saif specializes in entrepreneurship education training and currently works as a lecturer and coordinator of entrepreneurship at Qatar University. Saif has professional engineering experience as well as entrepreneurial experience in several tech startups. He holds a M.S. in Engineering Entrepreneurship from McMaster University and a BSc. in Industrial Engineering from Ryerson University. Saif is passionate about entrepreneurship and is heavily engaged in building the entrepreneurship ecosystem in Qatar.
www.emadsaif.com | @esaif